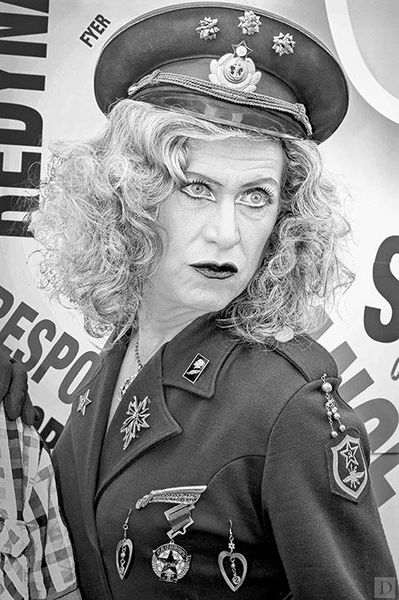 My father is called Brigitte-Gay Pride-Paris-06/2013- Photo:Olivier Daaram Jollant©
- Image issue d'un reportage réalisé lors de la dernière Gay Pride Parisienne en Juin 2013. Un portrait de Brigitte Boréale.
- From my report at the last Parisian Gay Pride in June 2013. A portrait of Brigitte Boréale.
Plus d'informations sur elle @ // More informations about her (in French) @: http://fr.wikipedia.org/wiki/Brigitte_Boréale

*My father is called Brigitte// Mon père s'appelle Brigitte.
© Olivier Daaram Jollant 2013. Tous droits réservés. Ne pas utiliser ou reproduire sans permission écrite // All rights reserved. Not to be used or reproduced without written permission.