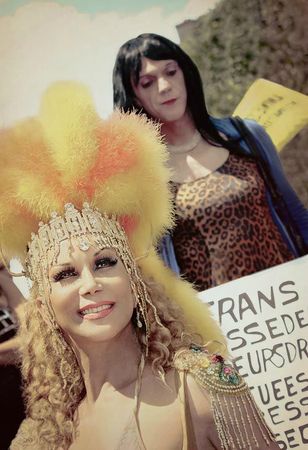 Gay Pride-Paris-30/06/2012 - Photo: Olivier Daaram Jollant©
- Des Soleils & des Lunes: Première photo retravaillée issue d'un reportage réalisé Samedi dernier à la Gay Pride Parisienne.
- Of Suns & Moons: First reworked picture from a report I did last Saturday at the Parisian Gay Pride.
+ Cliquez sur l'image pour la voir en plus grand format // Click on the picture to watch it in a bigger size.
Olivier Daaram Jollant 2012. Tous droits réservés. Ne pas utiliser ou reproduire sans permission écrite.