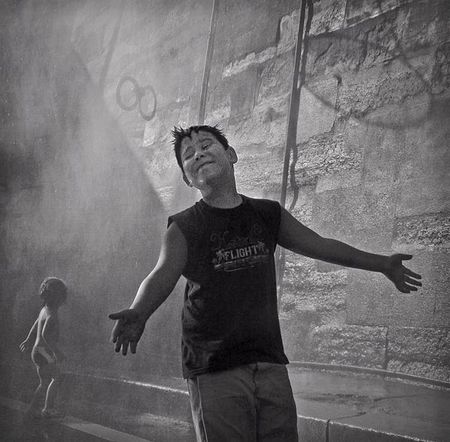 "Paris Plage"-08/2009- Photo: Olivier Daaram©
- Jeune garçon courant et jouant sous les brumisateurs géants de Paris plage. Sur son tee-shirt il est écrit:"Havana Flight" (vol aérien La Havane).
- Young boy running and having fun and the water sprays at the Paris Plage event. On his tee-shirt it's writing: "Havana Flight"...
© Olivier Daaram 2009.
All rights reserved. Not to be used or reproduced without written permission.