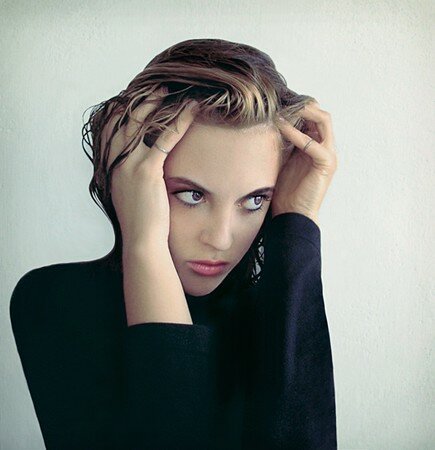 Marta-03/2007

Grace" est une étude sur Photoshop réalisée à partir d'un autoportrait de mon amoureuse Marta.

Vous pouvez voir l'image originale iCi

Pour le style et l'ambiance je voulais quelque chose de très épuré et classique en pensant aux photos de stars du cinéma des années 60, Audrey Hepburn et Grace Kelly en particulier, d'où le titre...

Grace est donc un hommage à cette actrice, à la beauté des femmes et surtout pour dire: Je t'Aime à la femme de mon coeur...

--------------------------------

Grace" is a study I made on Photoshop from a self-portrait from my beloved Marta.

You can see the original picture Here

For the style and atmosphere I wanted something purified and classical thinking about photos from the 60's movie stars like Audrey Hepburn and Grace Kelly in particular, that's why I gave this title to the picture...

Grace is an homage to this actress to women's beauty and especially to say: I love you to the woman of my heart...