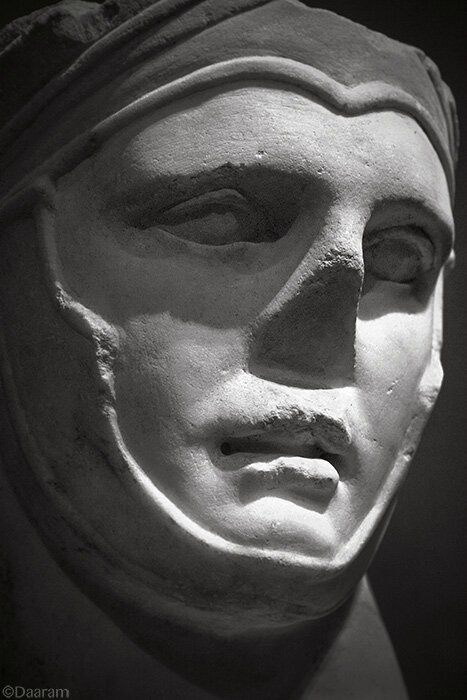 Seleucos 1er-Statue-Musée du Louvre-Paris-11/2013-Photo: Olivier Daaram Jollant ©

- Seleucos 1er Nicator, roi de Syrie (358-280 av. J-C). 1er - 2eme siècle après J-C (?). Marbre. Musée du Louvre, Paris.

L'identification avec Seleucos 1er Nicator (le "Vainqueur"), compagnon d'Alexandre qui devint roi de Syrie en 306 avant J-C, repose sur la comparaison avec les monnaies de ce souverain, où il apparaît lourdement casqué. Elles représentent un portrait en bronze du fondateur de la dynastie des Séleucides exécuté de son vivant, vers 280 avant J-C.

- Seleucos 1st Nicator, king of syria (358-280 before. J-C). Created between 1st & 2nd century after J-C. Marble. Louvre Museum, Paris.

Photo: 01/12/2011, Retravaillée//Reworked: 11/2013

© Olivier Daaram Jollant 2013. Tous droits réservés. Ne pas utiliser ou reproduire sans permission écrite // All rights reserved. Not to be used or reproduced without written permission.