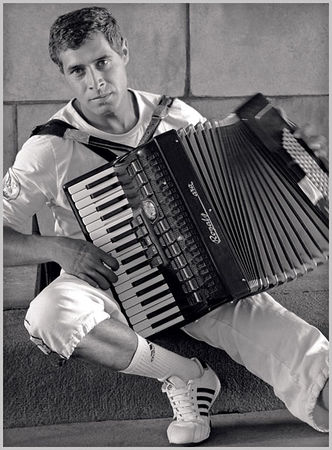 Paris-O8/2009- Photo: Olivier Daaram©

Portrait d'un accordéoniste réalisé lors de: "Paris plage" sur les bords de la Seine. Sur sa main il y une phrase tatouée dont le premier mot est illisible. Les deux autres sont: "Femeila perverse" (Femme perverse).

Portrait of an accordion player taken at the "Paris plage" event. On his hand, it's possible to read the two last words of this tattoo: ...Femeila perverse (perverse woman)

Photo: 08/2009

Olivier Daaram 2009.
All rights reserved. Not to be used or reproduced without written permission.