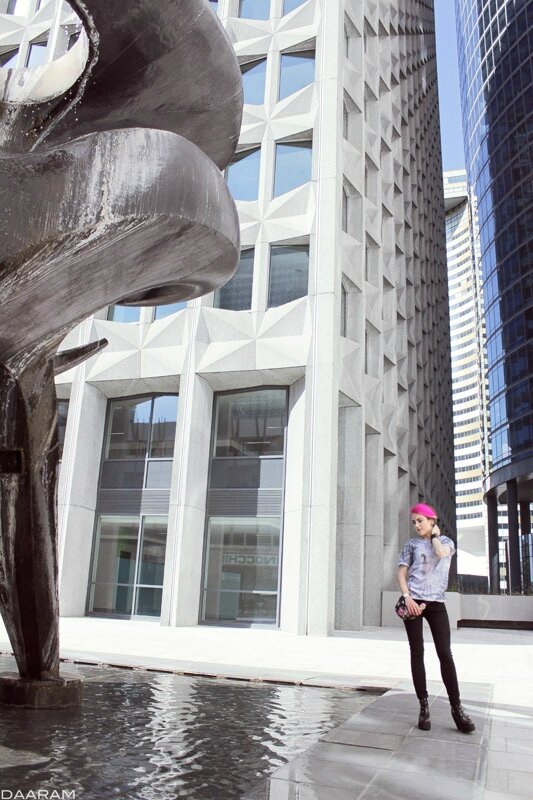 Marta-La Défense-06/2015- Photo: Olivier Daaram Jollant ©

- From a photo session with Marta @Modenfer at la Défense, near Paris, France.
- Extrait d'une séance photo avec Marta @Modenfer à la Défense, près de Paris, France.
Sculpture: "La fontaine des corolles" by Louis Leygue (1973)
*Fashion & Architecture // Mode & Architecture.

+ Photo & Reworked//Retravaillée: 06/2015

© Olivier Daaram Jollant 2015. Tous droits réservés. Ne pas utiliser ou reproduire sans permission écrite // All rights reserved. Not to be used or reproduced without written permission.