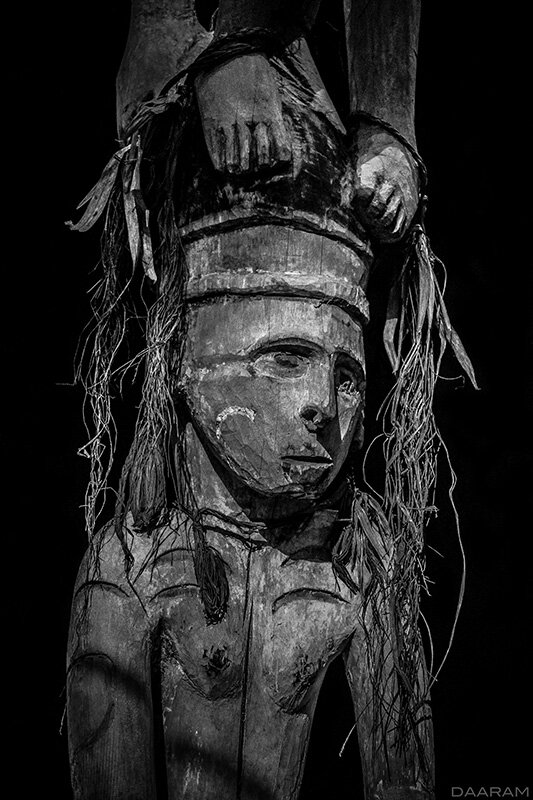 Musée du quai Branly-11/2014-Photo: Olivier Daaram Jollant

- Ancestor pole (detail): Mbitoro pole. Kamoro population, Melanesia, West Papua, South coast, Timuka village. Second half of the 20th century. Wood, natural pigments. Quai Branly museum, Paris, France.
- Poteau funéraire (détail): Poteau Mbitoro, population Kamoro, Papouasie Occidentale, côte sud, village de Timuka. Seconde moitié du 20eme siècle. Bois, pigments naturels.
Photo: 11/2014, Retravaillée//Reworked 12/2014

© Olivier Daaram Jollant 2015. Tous droits réservés. Ne pas utiliser ou reproduire sans permission écrite // All rights reserved. Not to be used or reproduced without written permission.