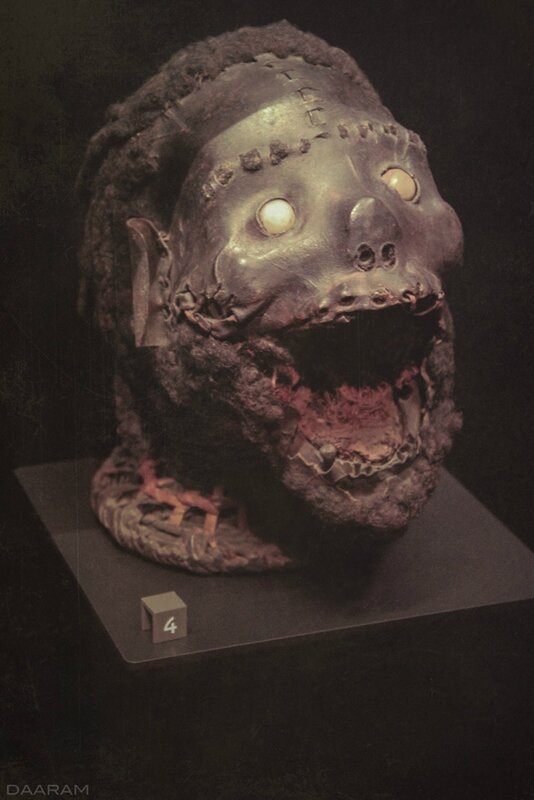 Musée du quai Branly-11/2014-Photo: Olivier Daaram Jollant

- Monster N°4 (cimier) Population Ejagham, Nigéria, Afrique, région de la Cross River. 20eme siècle. Bois, cuir d'antilope, vannerie, métal, os. Musée du quai Branly, Paris, France.

- Monster n°4 (Headdress). Ejagham population, Cross River area, Nigeria, Africa. 20th century. Skull & human hair, antelope's leather, wicker work. Quai Branly museum, Paris, France.
Photo: 11/2014, Retravaillée//Reworked 12/2014

© Olivier Daaram Jollant 2015. Tous droits réservés. Ne pas utiliser ou reproduire sans permission écrite // All rights reserved. Not to be used or reproduced without written permission.