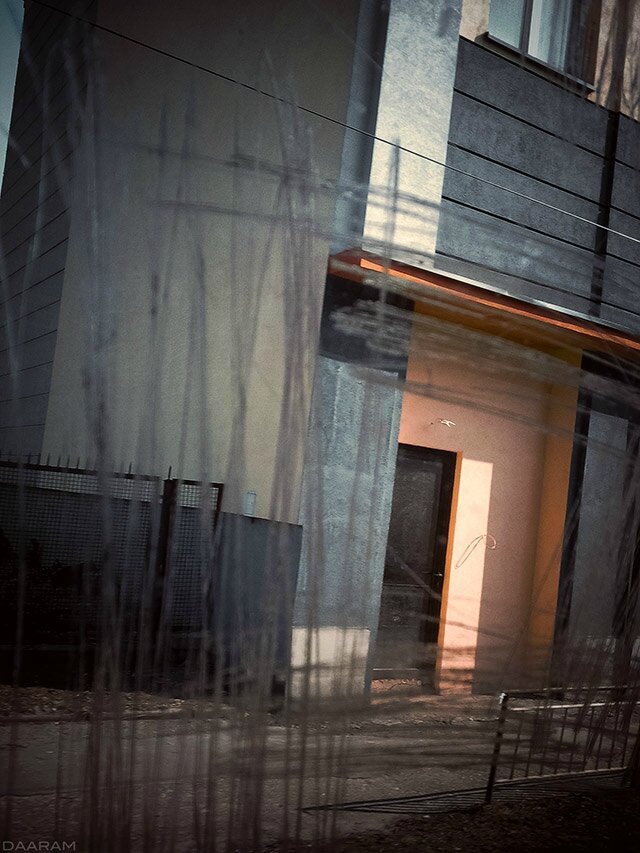 Sosnowiec-Pologne-07/2014- Photo: Olivier Daaram Jollant ©
House of Punks: Through the tramway's window, somewhere in the streets of Sosnowiec, Poland. Photo taken with my cell phone and reworked on Photoshop.
Maison de Punks: A travers les vitres du tramway, quelque part dans les rues de Sosnowiec, Pologne. Photo réalisée avec mon téléphone portable et retravaillée sur Photoshop.

* In my language to be a « Punk » is a kind of compliment // Dans mon language être un "Punk" est une sorte de compliment.
Photo: 03:2012, Retravaillée//Reworked: 07/2014
© Olivier Daaram Jollant 2014. Tous droits réservés. Ne pas utiliser ou reproduire sans permission écrite // All rights reserved. Not to be used or reproduced without written permission.