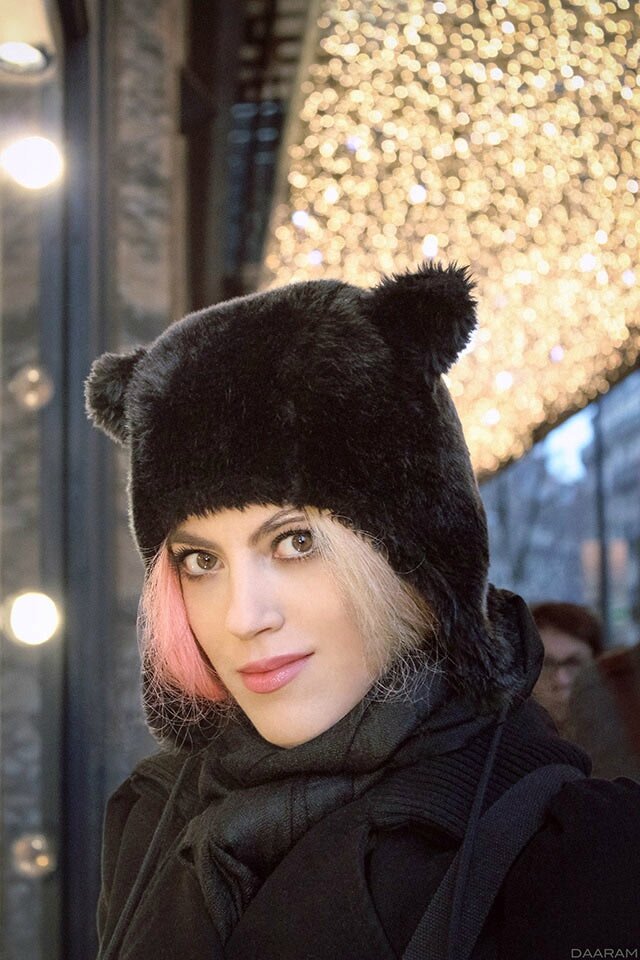 Paris-Marta-12/2013-Photo: Olivier Daaram Jollant ©
- Christmas in August: We did this photo session during Christmas time (2013) in front of: Les Galeries Lafayette in Paris. I never reworked on this series and I decided to publish this one, my favorite. Happy Birthday Modenfer already two years to work together on this great project!!! ;-)
- Noël en Août: Nous avons réalisé cette série de photos durant les dernières fêtes de Noël 2013, devant les grands magasins à Paris. Je n'avais jamais retravaillé d'images de cette série et j'ai décidé de bosser sur celle ci, ma préférée. Bon Anniversaire Modenfer !!! le blog de mode de Marta fête ces deux ans d'existence !
+ Photo: 12/2013, Retravaillée/Reworked: 08/2014

- Photo & Post production: Olivier Daaram Jollant

- Model, Make up, Hairdressing, Styling: Marta Modenfer

*This is the link to Marta's post about this look @: http://modenfer.blogspot.fr/2014/01/fashion-wednesday-new-years-kitty.html

© Olivier Daaram Jollant 2014. All rights reserved. Not to be used or reproduced without written permission.