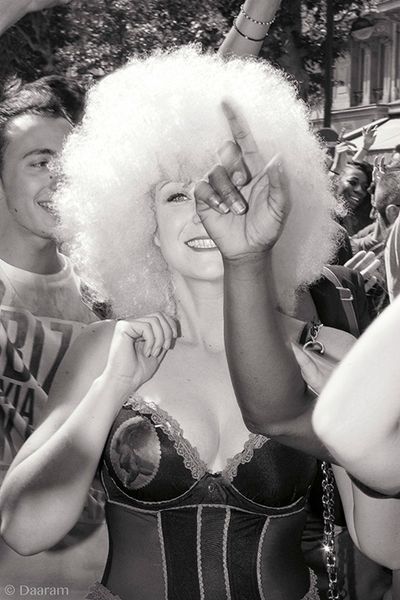 This is called:Party-Gay Pride-Paris-06/2013- Photo: Olivier Daaram Jollant©

- Image issue d'un reportage réalisé lors de la dernière Gay Pride à Paris en Juin 2013. Ambiance de fête au milieu de la foule, marchant, riant et dansant à la fois.

- A picture from my report at the last Parisian Gay Pride in June 2013. Mood of the party in the middle of the crowd walking laughing and dancing at the same time.


*This is called: Party // On appelle cela: faire la fête.

© Olivier Daaram Jollant 2013. Tous droits réservés. Ne pas utiliser ou reproduire sans permission écrite // All rights reserved. Not to be used or reproduced without written permission.