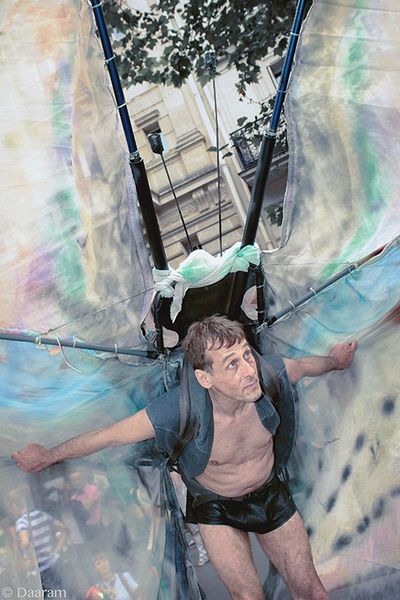 L'homme papillon-Gay Pride-Paris-06/2013- Photo: Olivier Daaram Jollant©

- Image issue d'un reportage réalisé lors de la dernière Gay Pride à Paris en Juin 2013. Un participant à la parade portant des ailes géantes de papillon. Cet homme est pour moi comme un vétéran de ces Gay pride Parisiennes. Tous les ans et depuis des années, lors de cet événement, je le revois et le reprends en photo et je dois dire qu'il me fascine toujours autant. Bizarre cette impression de connaitre des gens visuellement sans rien connaitre de leurs identités ni de leurs vies.


- A picture from my report at the last Parisian Gay Pride in June 2013. Please use Google translator, from French to English, to understand what I'm saying about this character and my photo. Thank you!



*L'homme papillon // Butterfly man.

© Olivier Daaram Jollant 2013. Tous droits réservés. Ne pas utiliser ou reproduire sans permission écrite // All rights reserved. Not to be used or reproduced without written permission.