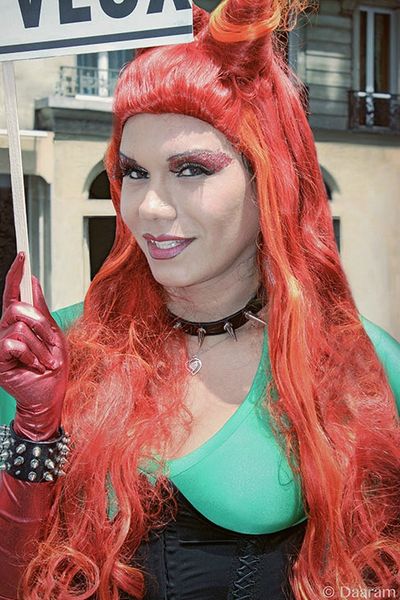 A colourful protest-Gay Pride-Paris-06/2013- Photo: Olivier Daaram Jollant©

- Image issue d'un reportage réalisé lors de la dernière Gay Pride à Paris en Juin 2013. Au départ de la parade devant la tour Montparnasse, un participant tenant une pancarte avec le slogan:"Trans: une opération si je veux".

- A picture from my report at the last Parisian Gay Pride in June 2013. At the beginning of the parade in front of the Montparnasse tower, a participant holding a placard with the slogan:"Trans: une opération si je veux" // "Trans: A (surgical) operation if I want"



*A colourful protest // Une manifestation colorée.

© Olivier Daaram Jollant 2013. Tous droits réservés. Ne pas utiliser ou reproduire sans permission écrite // All rights reserved. Not to be used or reproduced without written permission.