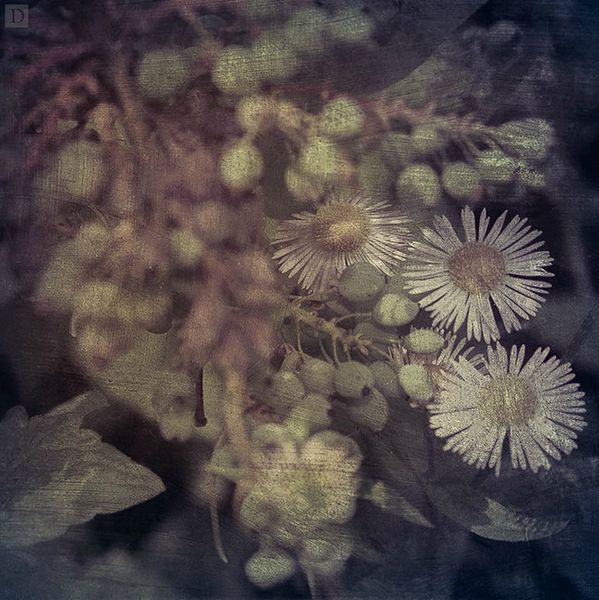 Sosnowiec-Pologne-06/2013- Photo: Olivier Daaram Jollant ©
- 4eme et dernère image issue d'une nouvelle série de natures mortes, des gros plans sur des fleurs, dans un jardin Polonais que je connais très bien.
- Fourth and last picture from a new series of still lives, close ups on flowers in a Polish garden I know very well.
Photo: 06/2013, Retravaillée//reworked: 06/2013.
+Photo réalisée avec l'iPhone+l'application: Mextures pour iPhone+Photoshop+Lightroom sur Mac
+Photo created with an iPhone+Mextures application for iPhone+Photoshop+Lightroom sur Mac
* In a Polish Garden // Dans un jardin Polonais.

© Olivier Daaram Jollant 2013. Tous droits réservés. Ne pas utiliser ou reproduire sans permission écrite // All rights reserved. Not to be used or reproduced without written permission.