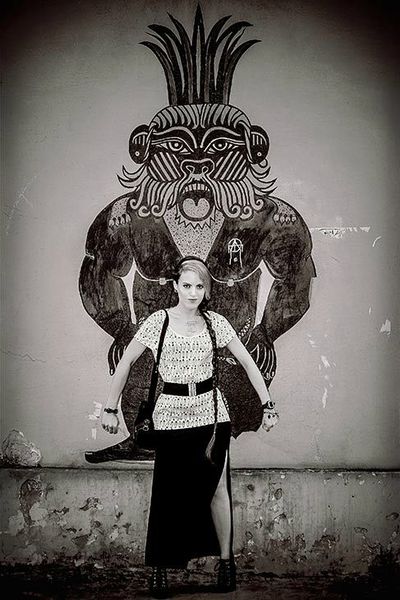 Marta-Montmartre-Paris-08/2012- Photo: Olivier Daaram Jollant©
M et le monstre: une photo de Marta posant devant un monstre effrayant dans une rue de Montmartre // a picture showing Marta in front of a frightening monster in a street of Montmartre.

Photo: 08/2012, Retravaillée//reworked: 09/2012

- Photo & Post production: Olivier Daaram Jollant

- Modèle, Maquillage, Coiffure, Stylisme // Model, Make up, Hairdressing, Stylism: Martanna
© Olivier Daaram Jollant 2012. Tous droits réservés. Ne pas utiliser ou reproduire sans permission écrite.