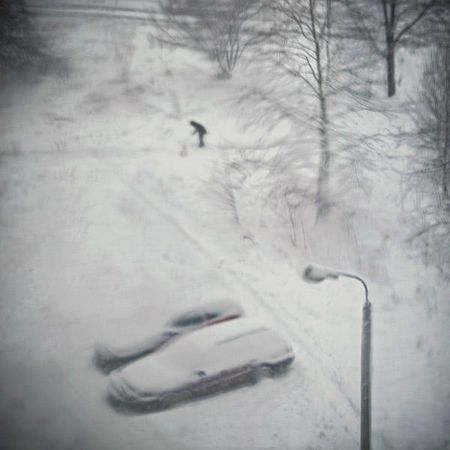 Sosnowiec-Pologne-2010+2012- Photo: Olivier Daaram Jollant©
- Image issue d'une nouvelle série réalisée à travers la fenêtre du 7eme étage d'un immeuble à Sosnowiec, Pologne.
- From a brand new series, taken through the window from the 7th floor of a building in Sosnowiec, Poland.

**La voix de son maître // His master's voice

- Photo: 12/2010 - Retravaillée: 02/2012.

© Olivier Daaram Jollant 2012.
Tous droits réservés. Ne pas utiliser ou reproduire sans permission écrite.