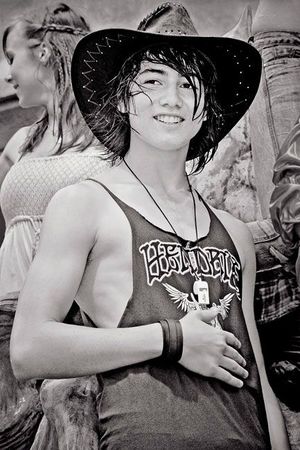 Gay Pride-Paris-25/06/2011 - Photo:Olivier Daaram Jollant©
- Gros plan sur un jeune homme s'amusant et posant entouré d'amis, tout habillés dans la fontaine du jardin Robert Cavelier de la Salle (tout près des Jardins du Luxembourg) durant la dernière Marche des Fiertés Parisienne. Cet homme est également partiellement visible sur la photo précédente (voir post précédent), sur le bord gauche au centre.

- Close up on a young man having a lot of fun and posing with his friends, with all the clothe on, in the fountain of the gardenRobert Cavelier de la Salle (very near from: Jardins du Luxembourg) during the last Parisian Gay Pride. This man is also partially visible on the photo submitted just before, he's on the left side/center of it.

© Olivier "Daaram" Jollant 2011. Tous droits réservés. Ne pas utiliser ou reproduire sans permission écrite.