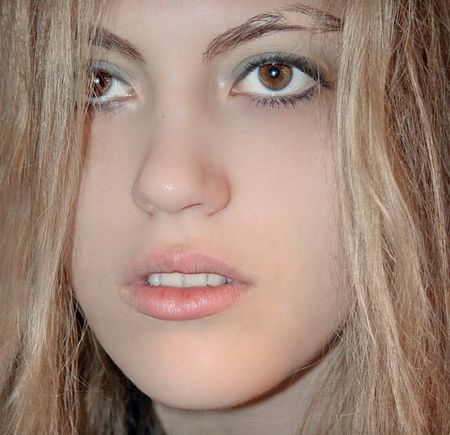 Marta-Saint Gratien-2008/2010- Photo: Olivier Daaram Jollant©


- Gros plan sur le visage de ma bien aimée et modèle préféré Marta. J'aurai pu retoucher sa cicatrice visible au niveau du sourcil, mais je l'aime telle quelle est, cette marque fait partie de son identité et de sa beauté.

- "Beauty & scars": Close up on the face of my beloved and favorite model Marta. It was possible and easy for me to retouch her scar visible at the level of the eyebrow , but I love her as she is, this scar is a part of her identity and beauty.

Photo & Post production: Olivier Daaram Jollant

Model, Make up, Hairdressing // Modèle, Maquillage, Coiffure: Martanna

Photo:2008 - Reworked // retravaillée:01/2010

© Olivier Daaram Jollant 2010.
Tous droits réservés. Ne pas utiliser ou reproduire sans permission écrite.