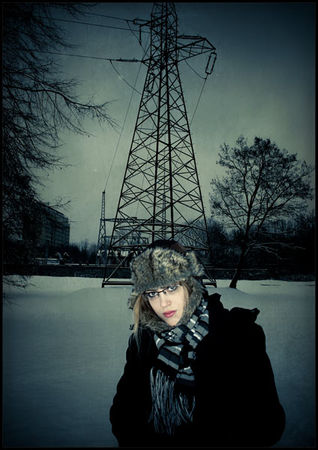 Sosnowiec-Pologne-12/2009- Photo:Olivier Daaram Jollant©

- Nuit polaire: Marta marchant dans la neige. Je sais que la Pologne est très loin du cercle polaire, mais pour un Parisien comme moi, marcher dans 10 centimètres de neige de nuit par - 20° C c'est déjà le début de l'aventure !

- Polar night: Marta walking in the snow. I know that Poland is very far away from the polar circle, but for a Parisian like me, to walk by night in 10 centimeters of snow and under a temperature of - 20° C it's already the begining of the adventure !

- Photo & Post production: Olivier Daaram

- Model, Style, Make-up, Hairdressing: Martanna

Copyright: Olivier Daaram 2009.
All rights reserved. Not to be used or reproduced without written permission.