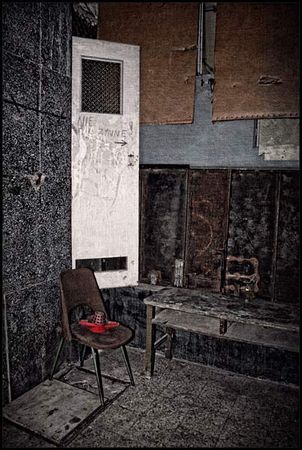 Sosnowiec-Pologne-10/2009- Photo:Olivier Daaram Jollant©
- Sur la porte il est écrit: "Nie zynne ! // Ne fonctionne pas !". Mine abandonnée de charbon noir: KWK à Sosnowiec - Pologne.

- On the door it's written: "Nie zynne ! // Do not work !". Abandoned black coal mine: KWK in Sosnowiec in Poland.

© Olivier Daaram Jollant 2009.
All rights reserved. Not to be used or reproduced without written permission.