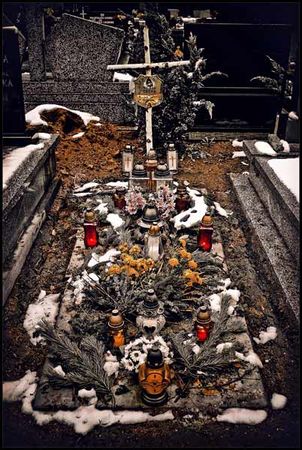 Sosnowiec-Pologne-10/2009- Photo: Olivier Daaram Jollant©


- Entre deux pierres tombales en marbre, celle plus modeste d'un homme décédé il y a quelques mois à l'age de 39 ans, ornée de fleurs et de bougies traditionnelles. Cimetière de Sosnowiec, Pologne.

- Between two graves in marble, the one more simple of a man deceased several months ago at the age of 39, decorated with a lot of flowers and traditional candles. Sosnowiec cementery, Poland.

© Olivier Daaram Jollant 2009.
Tous droits réservés. Ne pas utiliser ou reproduire sans permission écrite.