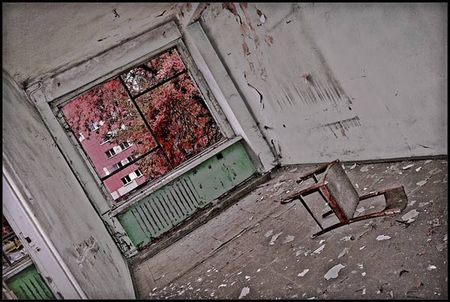 Sosnowiec-Pologne-10/2009- Photo: Olivier Daaram Jollant©

Falling chair // Chute de chaise. Etude graphique d'après une photo réalisée à la mine abandonnée de charbon noir: KWK à Sosnowiec - Pologne

Graphical study from a photo taken at the abandoned black coal mine: KWK in Sosnowiec - Poland

© Olivier "Daaram" Jollant 2009.
All rights reserved. Not to be used or reproduced without written permission.