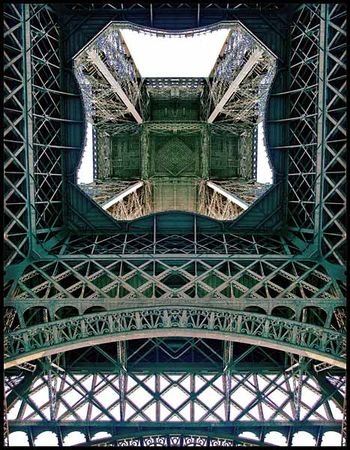 Tour Eiffel-Paris-09/2009- Photo: Olivier Daaram Jollant©

- Seconde image (voir: "Madame Géométrie") en couleur et sous un angle différent. Vue en perspective, au centre, sous la Tour Eiffel à Paris.

- Seconde picture (see: "Madame Géométrie") in colour and with another angle. A view in perspective, in the center under the Eiffel tower in Paris (France)

© Olivier Daaram Jollant 2009.
All rights reserved. Not to be used or reproduced without written permission.