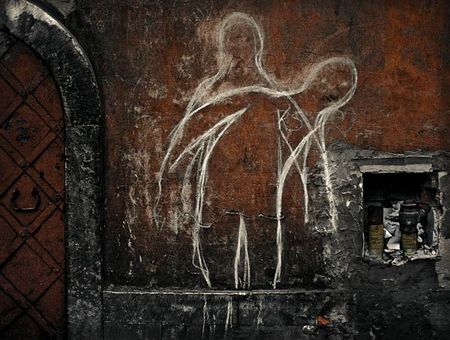 Cracovie-Pologne-04/2009- Photo: Olivier Daaram©


- Ombres blanches: Silhouettes dessinées à la craie sur un mur dans le quartier Juif de Cracovie (Pologne)

- Silhouettes drawn with chalk on a wall in the Jewish quarter in Krakow (Poland).

© Olivier Daaram 2009.
All rights reserved. Not to be used or reproduced without written permission.