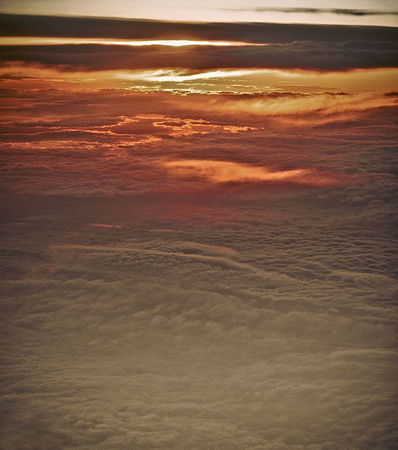 Ciel-06/2009- Photo: Olivier Daaram©

Par la fenêtre de l'avion, dans un ciel quelque part entre la France et la Pologne.
Nouvelle image extraite de ma série sur les nuages, dont les premières publiées "Skies" et "2 the Sky"viennent d'être sélectionnées en première page de ArtLimited (25 et 26/07/2009).

Titre inspiré par un superbe album d'Echo & the Bunnymen.