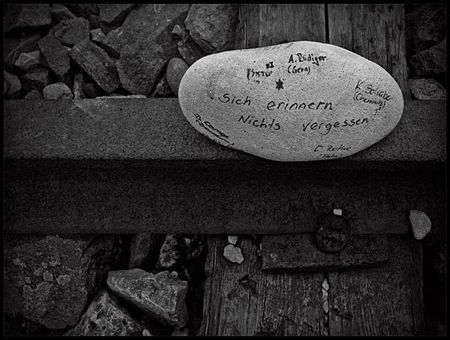 Birkenau-04/2008- Photo: Olivier Daaram©

Sich erinnern Nichts vergessen // Se rappeler ne rien oublié // To remember to forget nothing

Français: Posée sur les rails du camp de la mort de Birkenau (Pologne), une pierre avec cette inscription écrite en Allemand et signée par plusieurs personnes. Je n'ai touché à rien avant de prendre la photo.

Anglais: Put on the rails at the Birkenau death camp (Poland), a stone with this message in German, signed by several people. I didn't touch to anything before to take this picture.

© Olivier Daaram 2008-2009.
All rights reserved. Not to be used or reproduced without written permission.